TRIAL BIKE PICS: Post that "Seatless Bike"
TRIAL BIKE PICS: Post that "Seatless Bike"
Let me begin and post my baby...
Because SIMPLE:
**please excuse my 93% completed bike: still waiting for a rearbrake**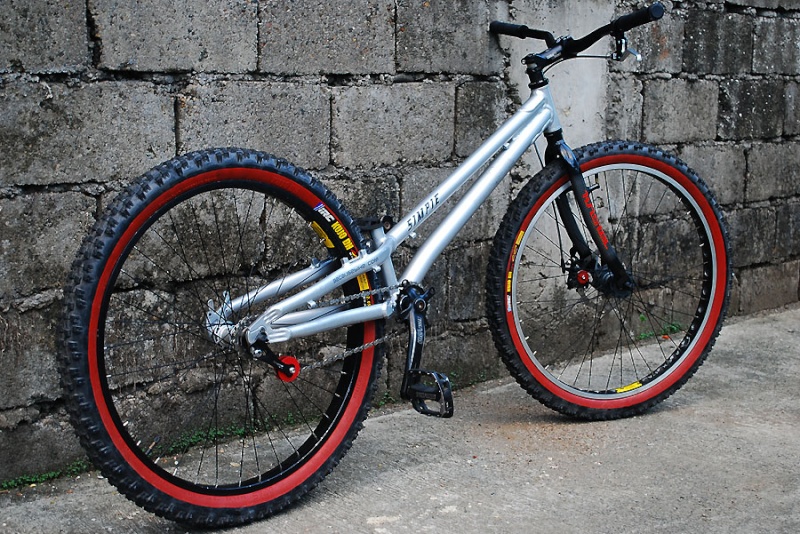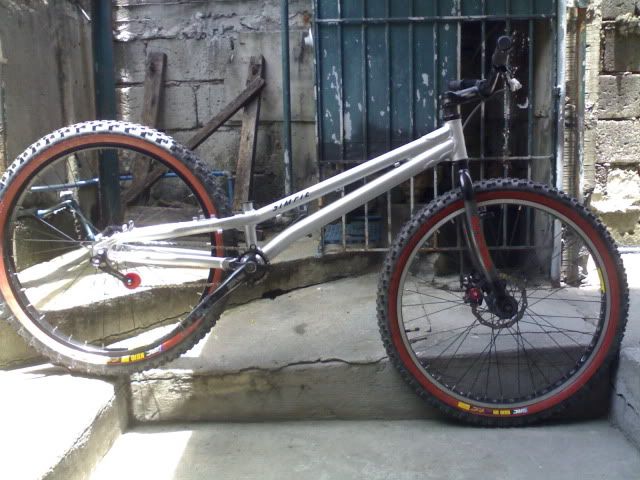 Read more
specs: Frame: Onza T-Master Fork: Onza Vee Brakes H.set: Cane Creek S2 Stem: Titec (approx 120mm , 15deg. rise) Bars: Club roost go fast xtreme 2" rise Grips: Raleigh Brakes/Lever: Avid SD5 Vee Brakes Saddle:NA Seat Clamp:NA Cranks:
Just decided to give it a try. May lakad kasi ako nung Sunday, so I went there after work Sat AM (7/25/09). Made friends with 3 bikers from Sta Rosa: Rey Sasan David (right) May taga PMTB'ers din, but I stuck with my own
Beta Rev 3 250 2008, Recent new chain & sprockets, big end, mains, new water pump casing, good tyres ready to trial. Used once in last 6 months selling due to lack of use and lack of time to ride £1650. Tel 07890008598 or PM me for photos..
Congrates to all who have joined/completed the Rally. It is a one of a kind experience, looking forward to 2012! Enjoy the photo & If you have more, pls add on. View Rally Photo
Nakita ko lang sa isang bike shop.....tinanong ko yung nagtitinda, sir magkano yan? sagot nya: ah, iyan ba? pabenta lang yan eh 2.8k gusto ng me ari... sagot ko naman ...ang mahal naman po eh wala nga lagayan ng upuan eh ...sabi ni manong, ganyan talaga
Forums from same category